Have you ever used public transportation in Ghana? You and I agree that it's not dignifying. Everything about it is just bad. In case you forgot, let me remind you of some of these things:
In most cases, passengers have to fight or join a long queue to board a bus (No digital transport systems).
Buses are overaged, departure and arrival times are unreliable as a result of unplanned stoppings (No quality control in place)
Passenger service is poor (No accountability framework in place)
I founded stabus because I have never liked any of the things that define public transport in Ghana (and many other parts of Africa).
So, what's stabus and how is it different?
stabus is a mobile app that connects you with a network of private and AC buses and enables you to ride across residential and commercial cities. The app is currently live on Google Play.
1. You book your seat via the app at your convenience (No more queuing or fighting).
2. You board the bus at your chosen pick-up bus stop along your chosen route
3. Our buses are neat, air-conditioned and eco-friendly
Routes
We currently operate along the Adenta to Accra and Spintex to Accra routes. We have limited coverage now as our supply is limited.
App screenshots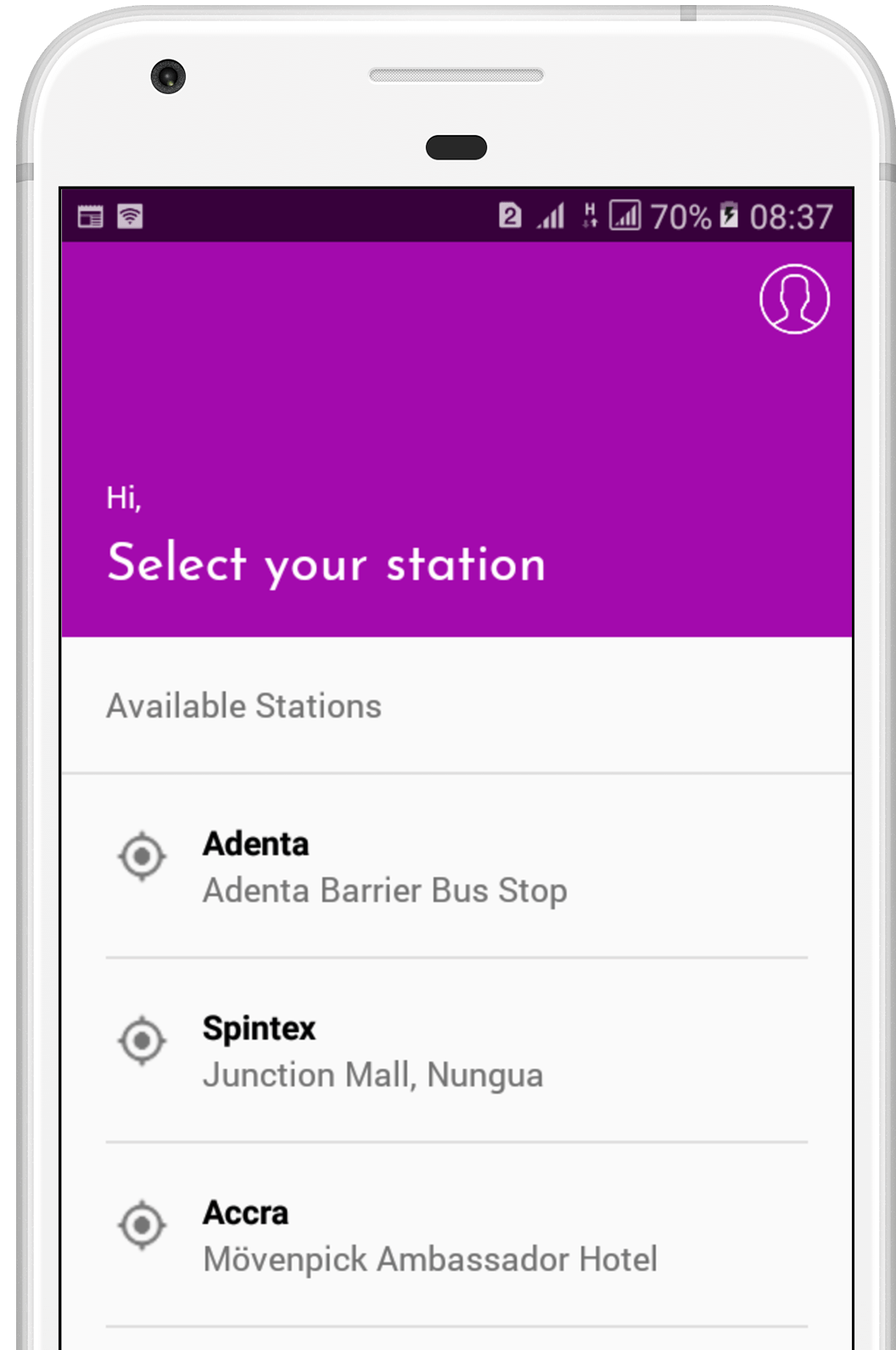 Feedback and suggestions
Send your feedback and suggestions to me directly via ik@stabus.co.
Isidore Kpotufe
Founder, stabus